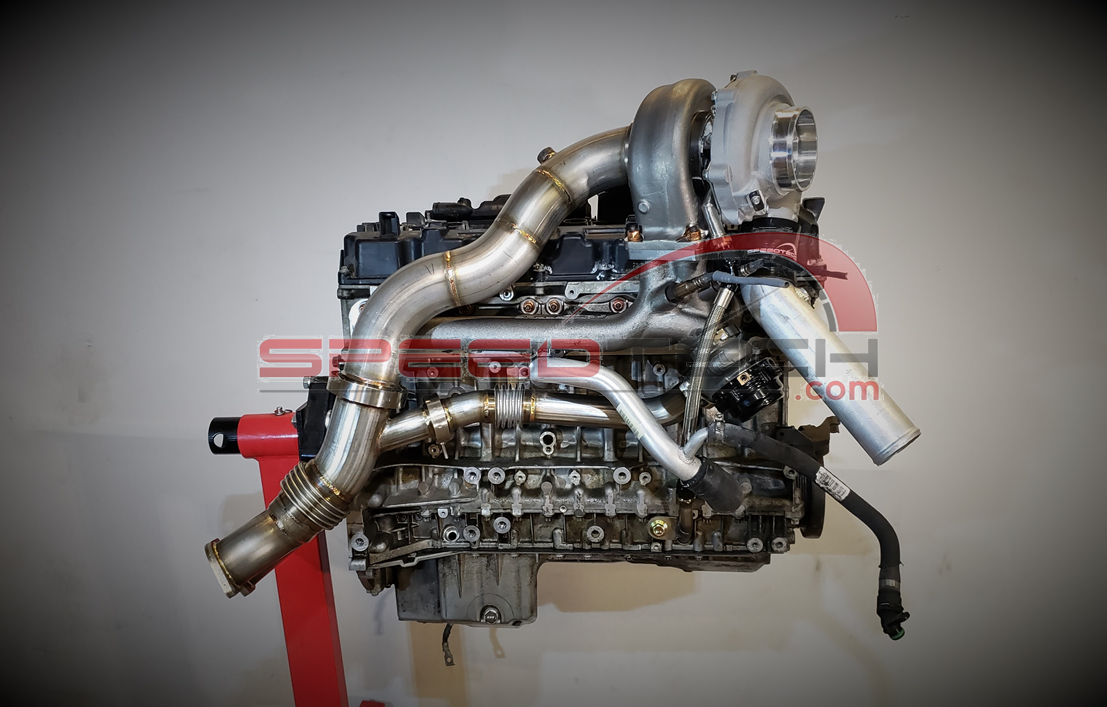 SPEEDTECH N54 TOP MOUNT KIT
COMPLETE KITS STARTING AT $2,850!
KIT DEVELOPMENT
We've spent the last two years developing our top mount kit - design updates and validation ensures our customers get a reliable kit that performs.
Turbo position, Wastegate position, O2 sensor positions, Oil Drain and Oil Feed have all been refined for peak performance and maximizing clearances from hot parts (which is a common problem in other top mount kits).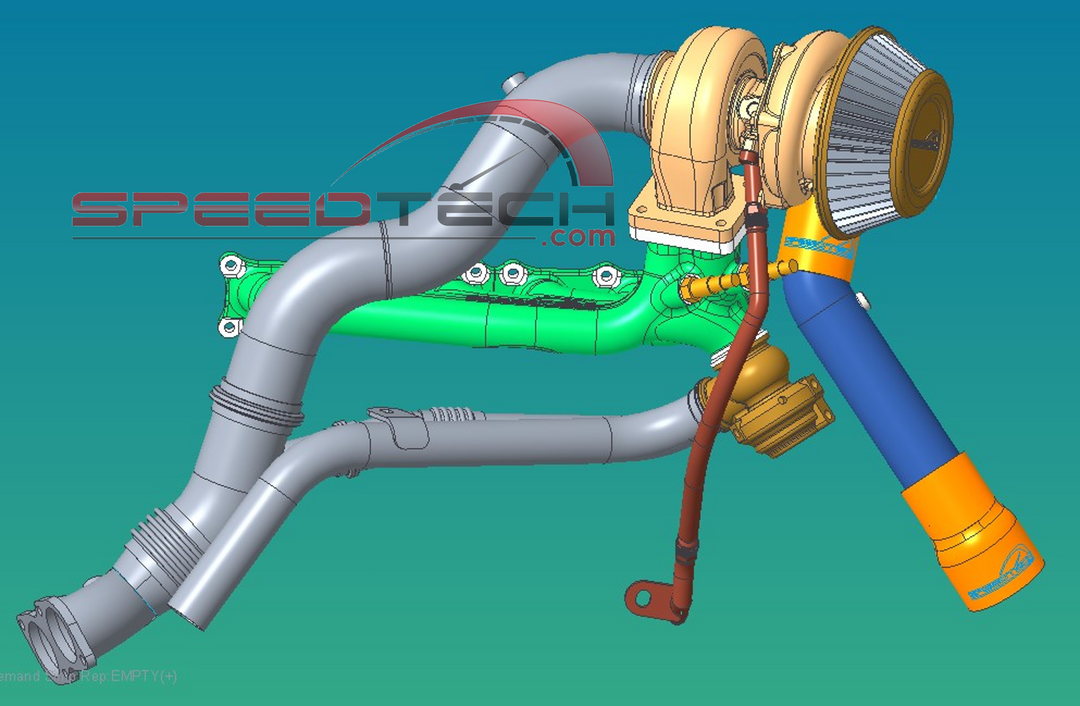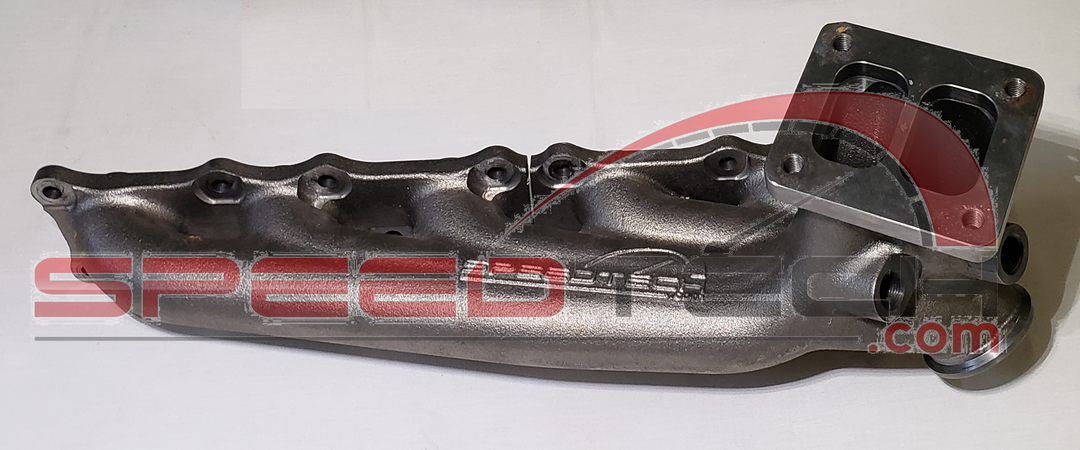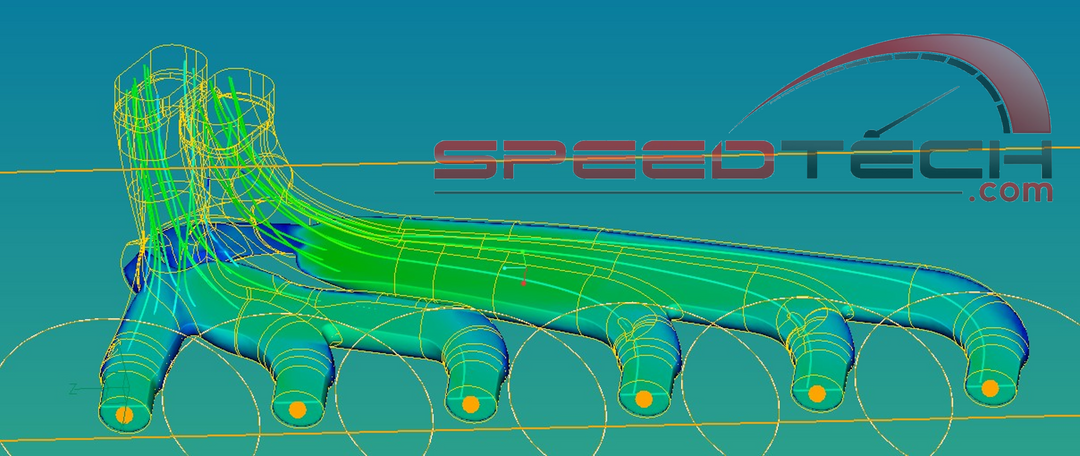 CAST MANIFOLD
Starting from the ground up on a new twin-scroll manifold, multiple rounds of CFD and FEA were performed to ensure the best balance of quick spooling and high HP capability, along with durability.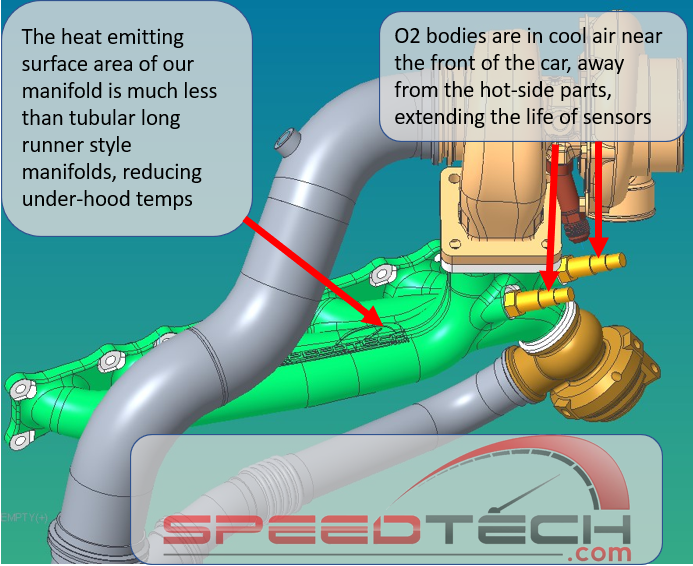 MANAGING HEAT
Top mount kits, if not designed correctly, can wreak havoc on sensors and surrounding parts. We invested time into creating a kit that won't destroy O2 sensors.
STAINLESS TUBING
Stainless steel 2-piece tubing and wastegate dump pipe (recirculating or open dump), crafted with mandrel bends, tig welds, and cnc flanges.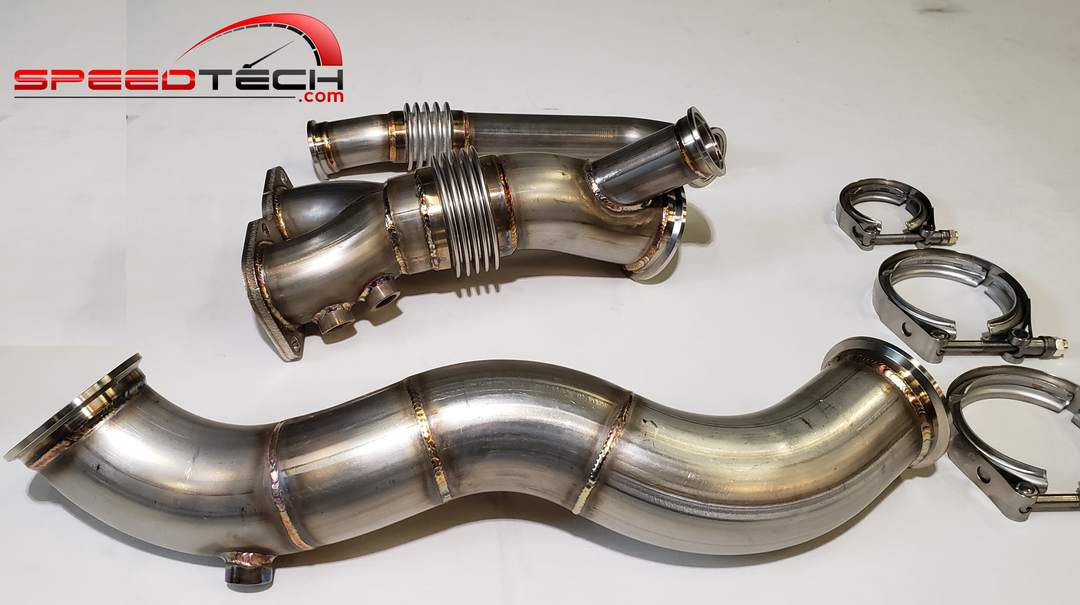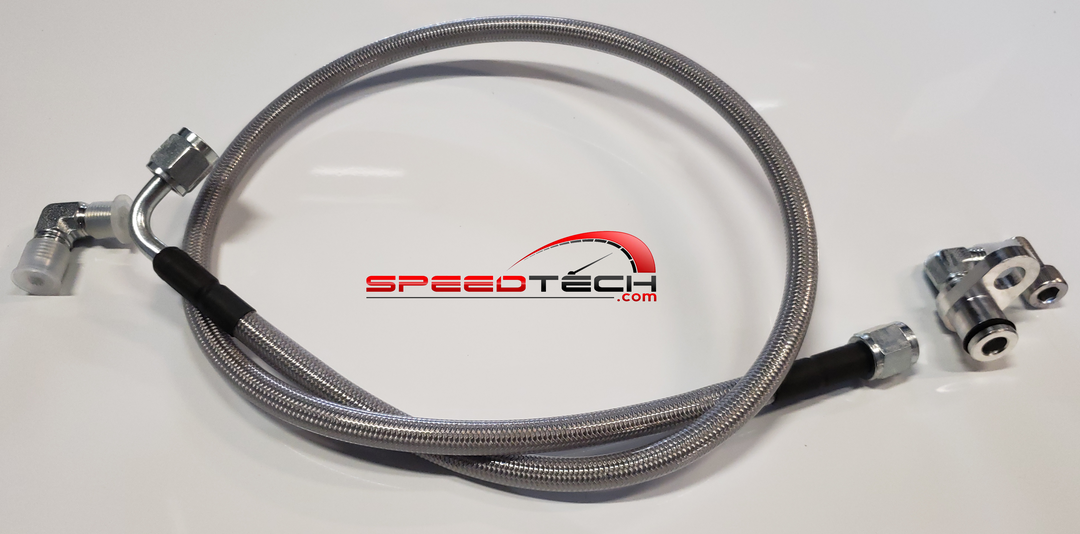 OIL FEED
Stainless braided oil feed hose, billet engine fitting with o-ring and bolt, and required fitting to the turbo oil feed
ENGINEERED OIL DRAIN SYSTEM
Seeing the failures of other top mount kits, we made a point to put upfront work into an engineered oil drain system.
Hot-side parts positioned to allow an oil drain path with ample clearance to hot parts.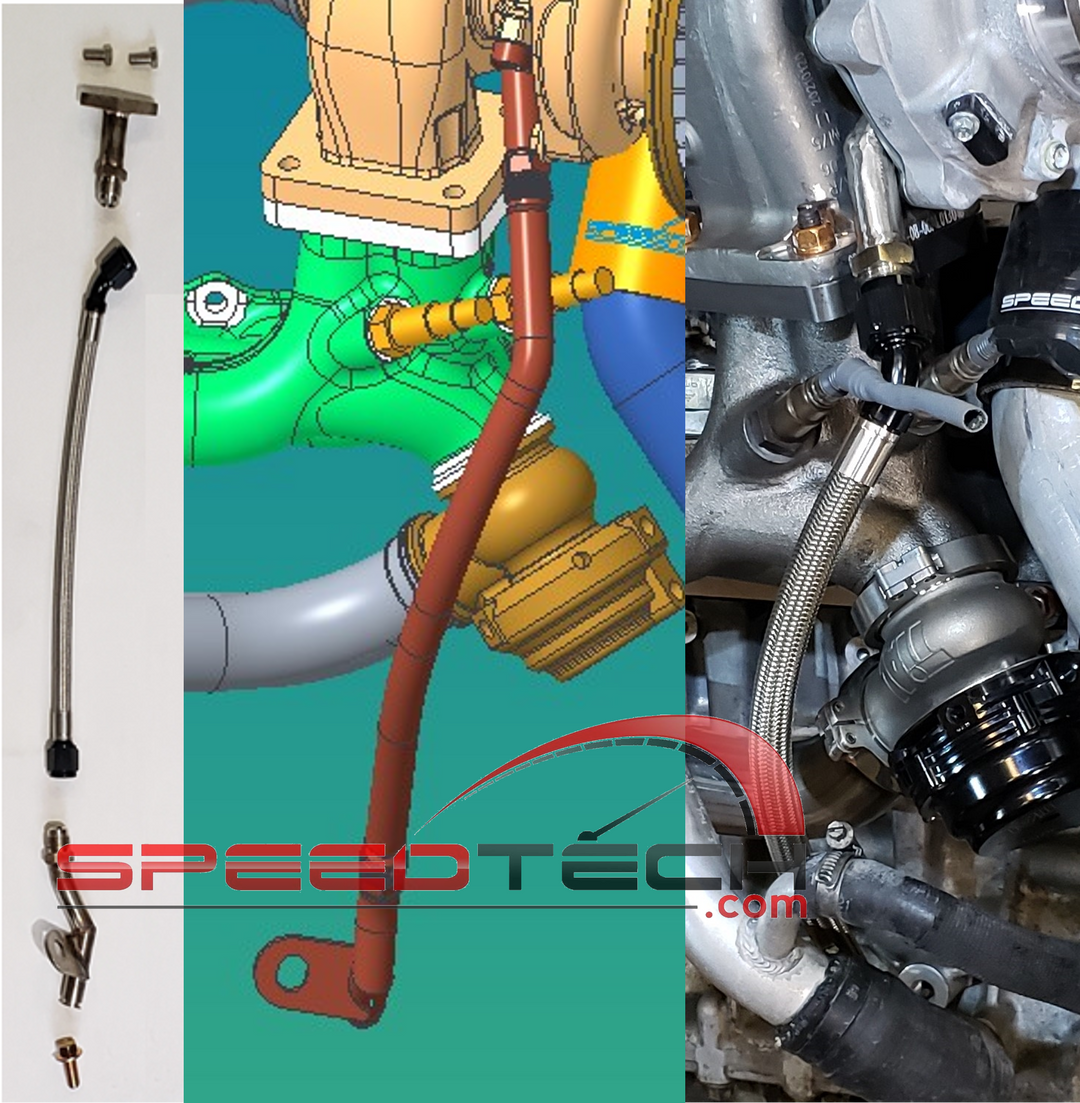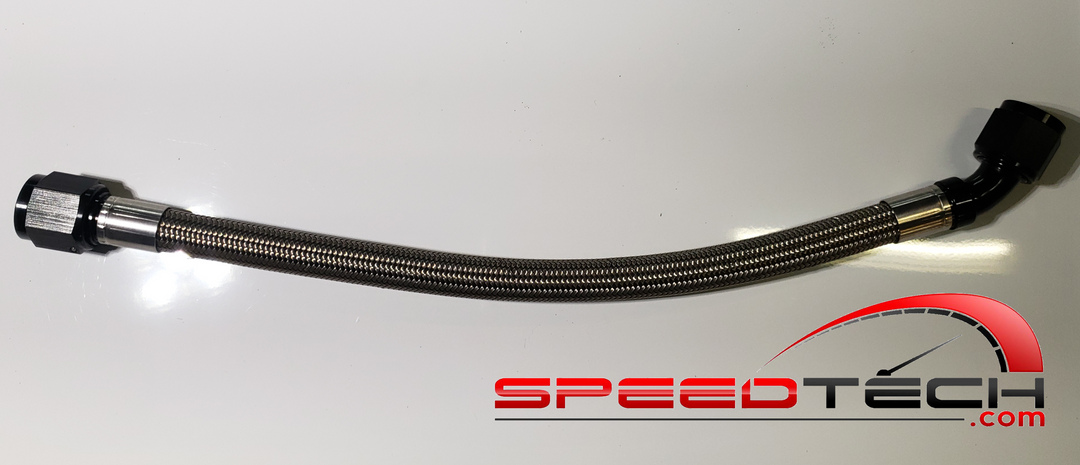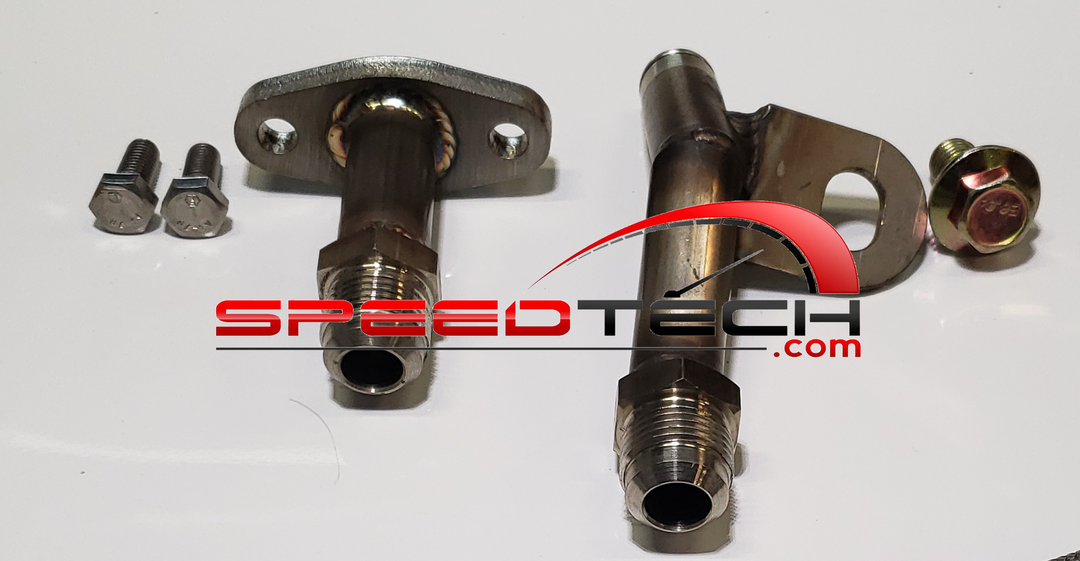 OIL DRAIN
Stainless braided -10AN line, and stainless AN tig welded fittings at the turbo and engine, ensure a leak-free and durable oil drain system. Also improves serviceability of the turbo for those of us that like to swap turbos.
COMMONIZED COMPONENTS
Kit designed with ease of installation and commonized components in mind. Our layout allows use of stock motor mount, coolant manifold, hoses/pump.
Manifold design allows for easy access to hardware and kit configuration allows for easy installation and service of all components.
All oil and coolant connections at the turbo are AN fittings, making a turbo swap quick and easy.
Our unique tubing/wastegate pipe configuration allows the customer to change from recirculating to open dump, and vice versa, with just the swap of the wastegate pipe. Cheap and easy upgrades.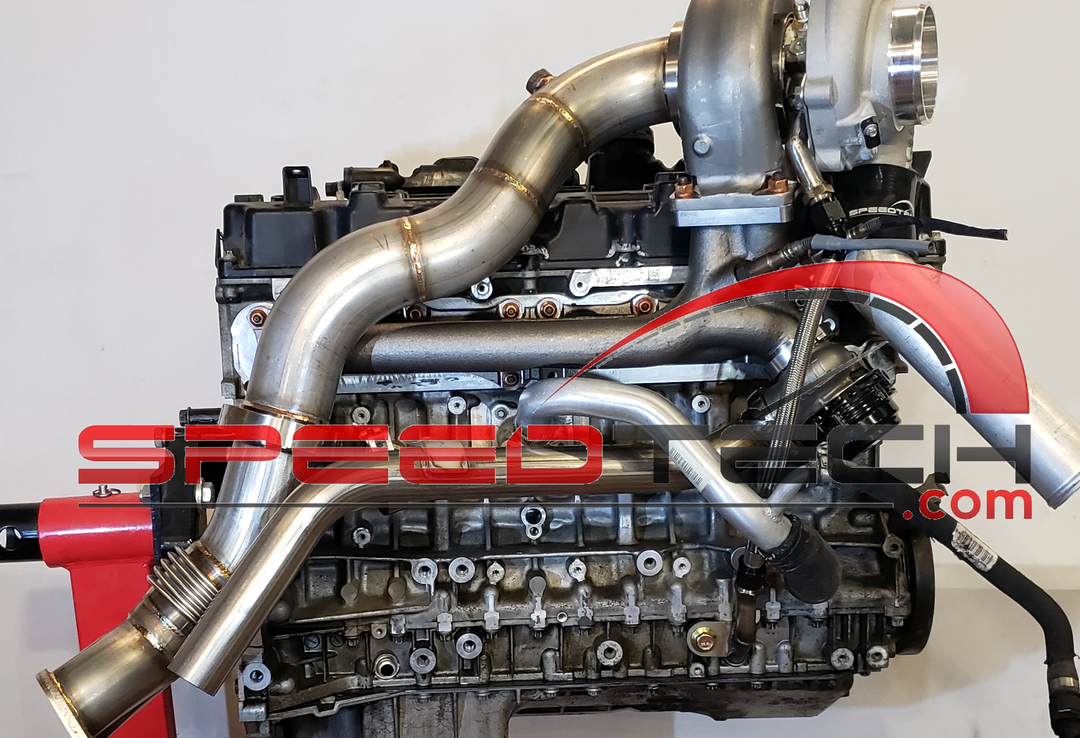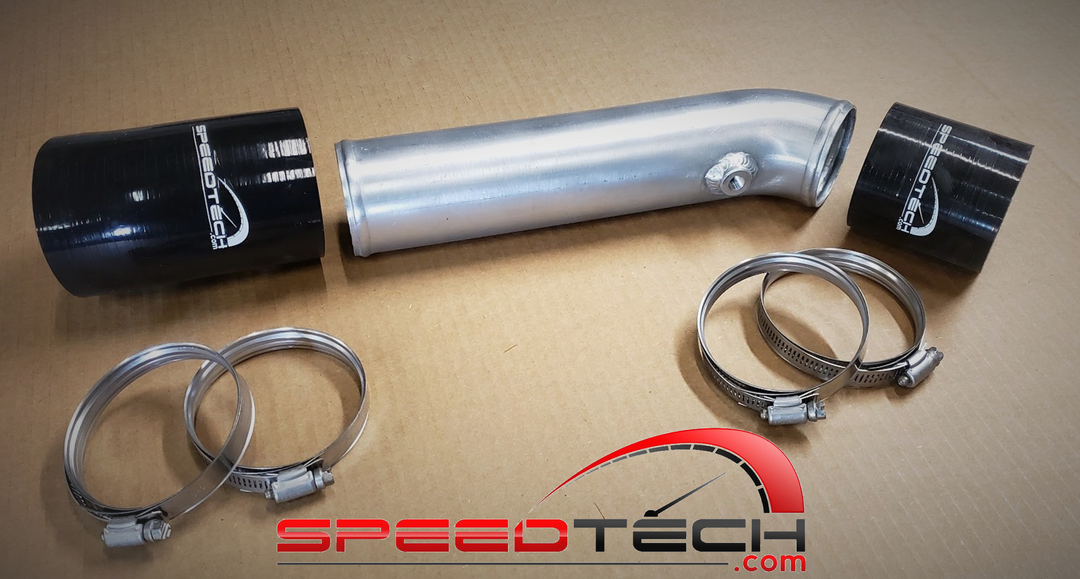 CHARGE PIPE
Mandrel formed 2.5" aluminum tubing with an 1/8npt bung, and custom silicone couplers at each end.
MANIFOLD STUDS & NUTS
As it's crucial to use new hardware during a kit install and ensure correct length of studs, we include manifold to turbo studs, OEM manifold to head studs along with copper nuts with each kit for ease of installation.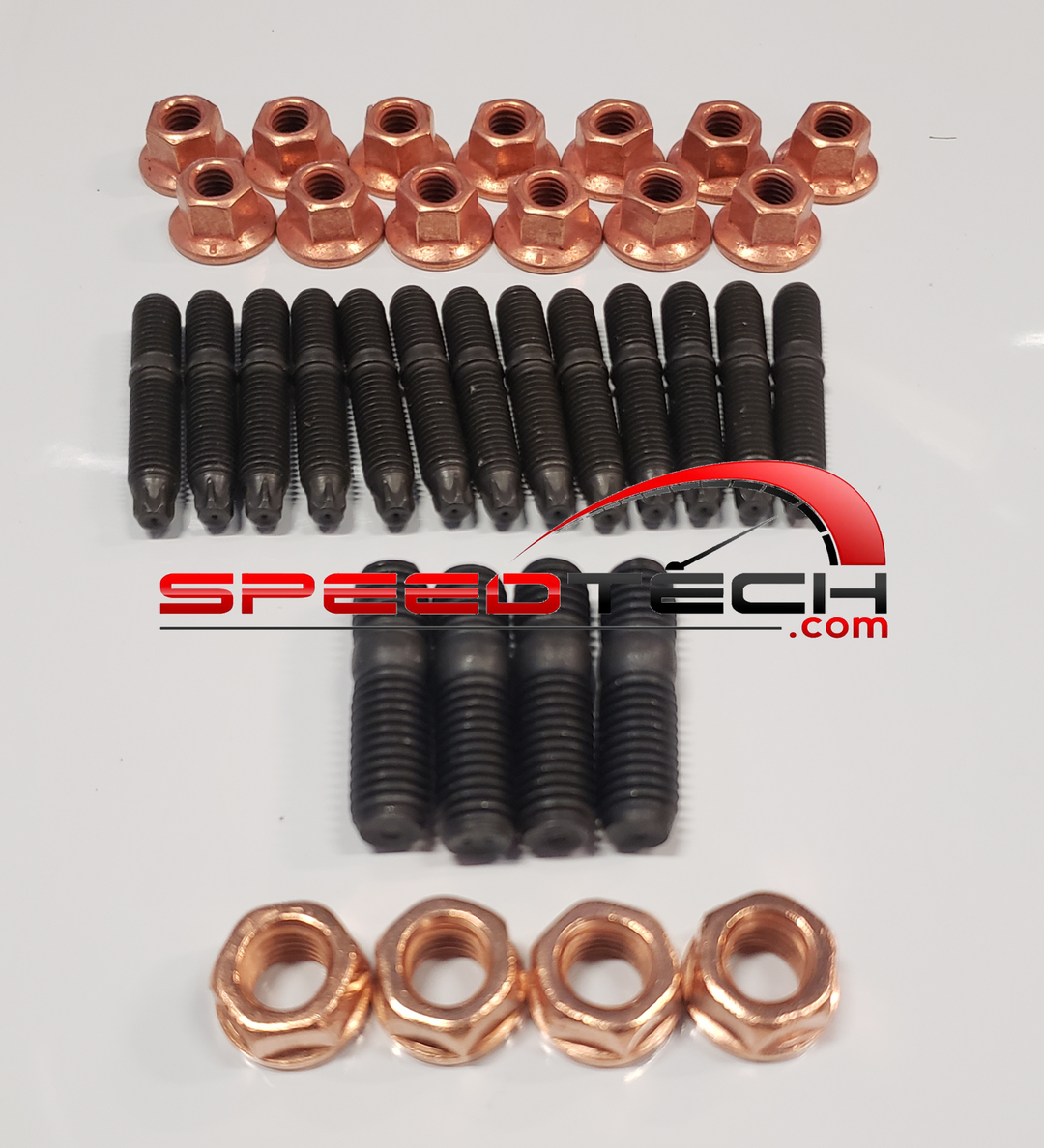 PATENTS PENDING
Two patents pending - Utility patent on the unique configuration of the hot-side parts.
Also a separate design patent on the manifold itself.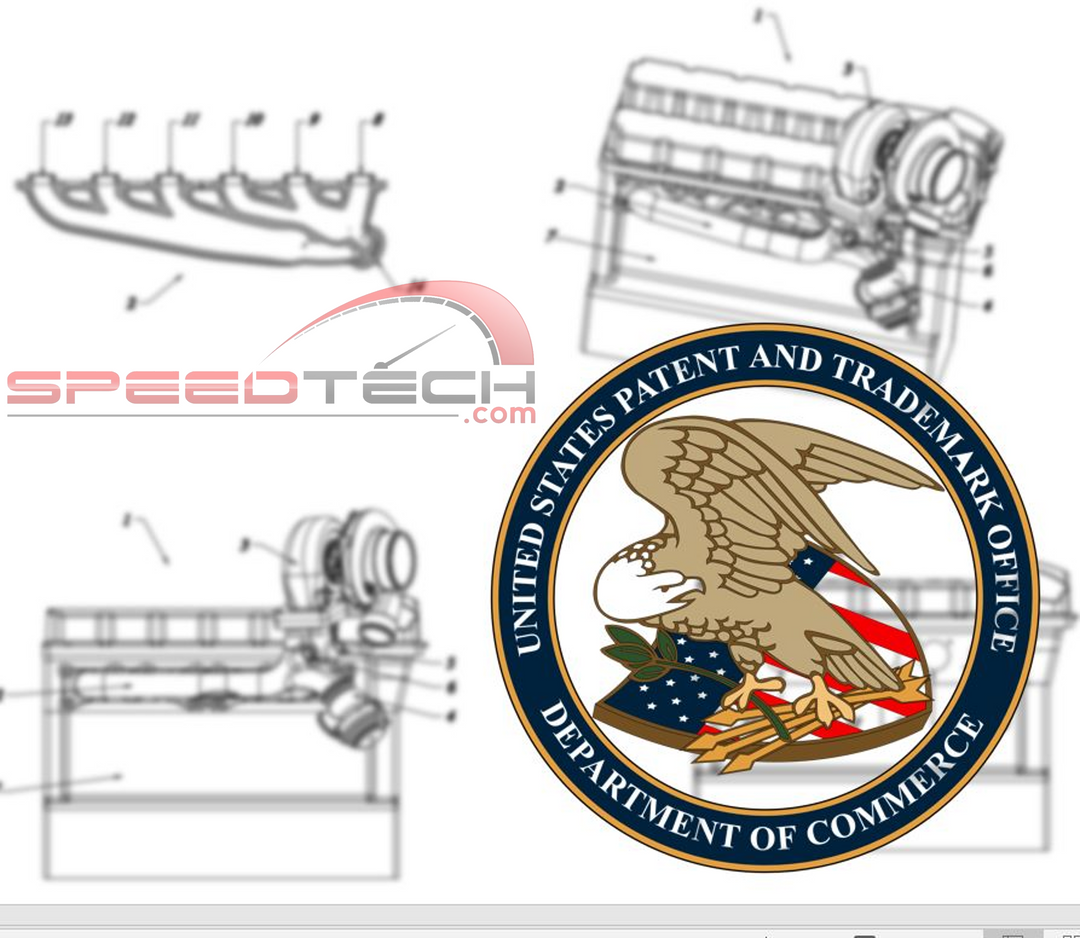 Just like with our N54 Bottom Mount Kit, you have choices. Choose from over 30 different turbochargers from the best manufacturers.

BORGWARNER
SX-E : 252, 257, 362, 363, 364, 366 & 369

GARRETT
G SERIES: G30-770, G30-900, G35-900 & G35-1050
GTW: 3684R, 3884JB & 3884R
GTX GEN II: 3071R, 3076R, 3567R, 3582R & 3584RS

PRECISION
MFS JB: 6176 & 6776
GEN1: 5558, 5858, 5862, 6262 & 6266 
GEN2: 5558, 5862, 6062, 6266, 6466, 6870 & 6875 

PULSAR TURBO SYSTEMS
PSR: 6255G (G30 equivalent)
PSR: 5862G, 6862G (G35 equivalent)
PSR: 6466 GEN2, PSR PTE 6766
FIT & FINISH
Engineered to perform, and to be seen.
Finish off your Speedtech Top Mount kit with one of our optional, custom designed turbo blanket valve cover blanket and/or silicone air filters.
For more information and/or to purchase one of our BMW Silicone Air Filters, Turbo Blankets, or Valve Cover Blankets, see below.
GET IT HERE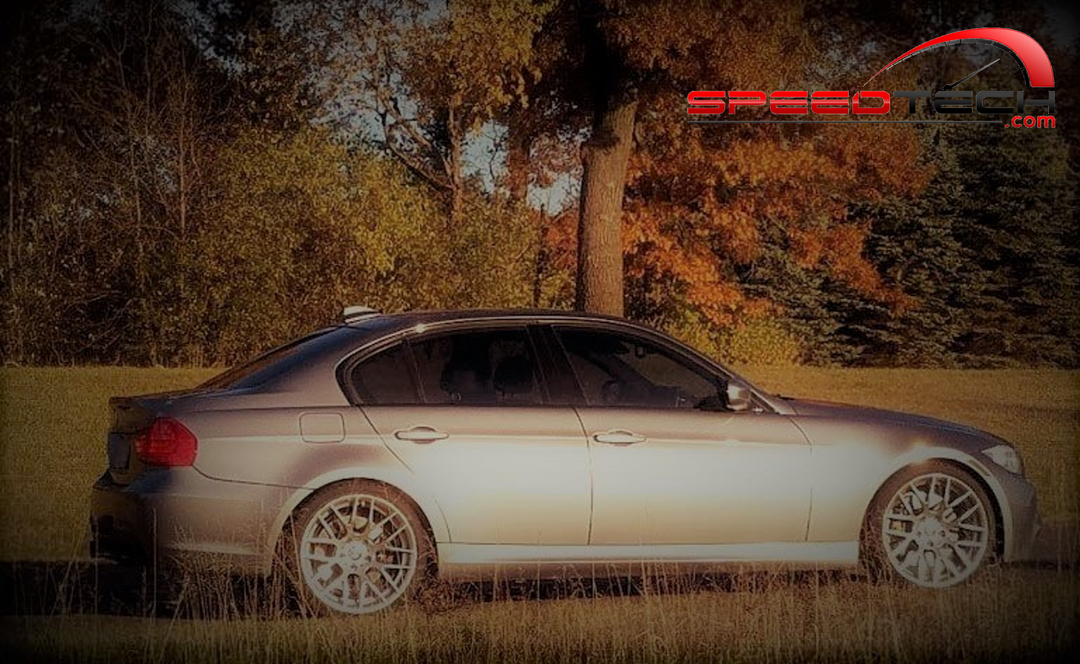 FITMENT
Currently verified on LHD E8X and E9X, both AWD and RWD
INCLUDED IN THE COMPLETE KIT:
Turbo of your choice (T4 from Garrett, BorgWarner, Precision or Pulsar)
T4 Cast Manifold: Ceramic or Non-Ceramic Coated Manifold (divided for twin scroll), single wastegate port (fully divided), O2 bungs (N54 version)
TiAL MVR or Turbosmart Hypergate wastegate (you may also purchase the kit without a wastegate)
Tig welded 3" stainless steel 2-piece tubing
Tig welded 1.75" stainless steel wastegate pipe (recirculating or open dump)
Stainless braided oil feed hose & fittings
Stainless braided -10AN oil drain hose & stainless AN fittings
Billet aluminum oil and coolant block fittings and plugs
Aluminum Charge Pipe with silicone couplers for each end
Coolant Expansion Tank Relocation Kit
Stainless steel V-band clamps
Required fasteners and hose clamps
Full instructions with pictures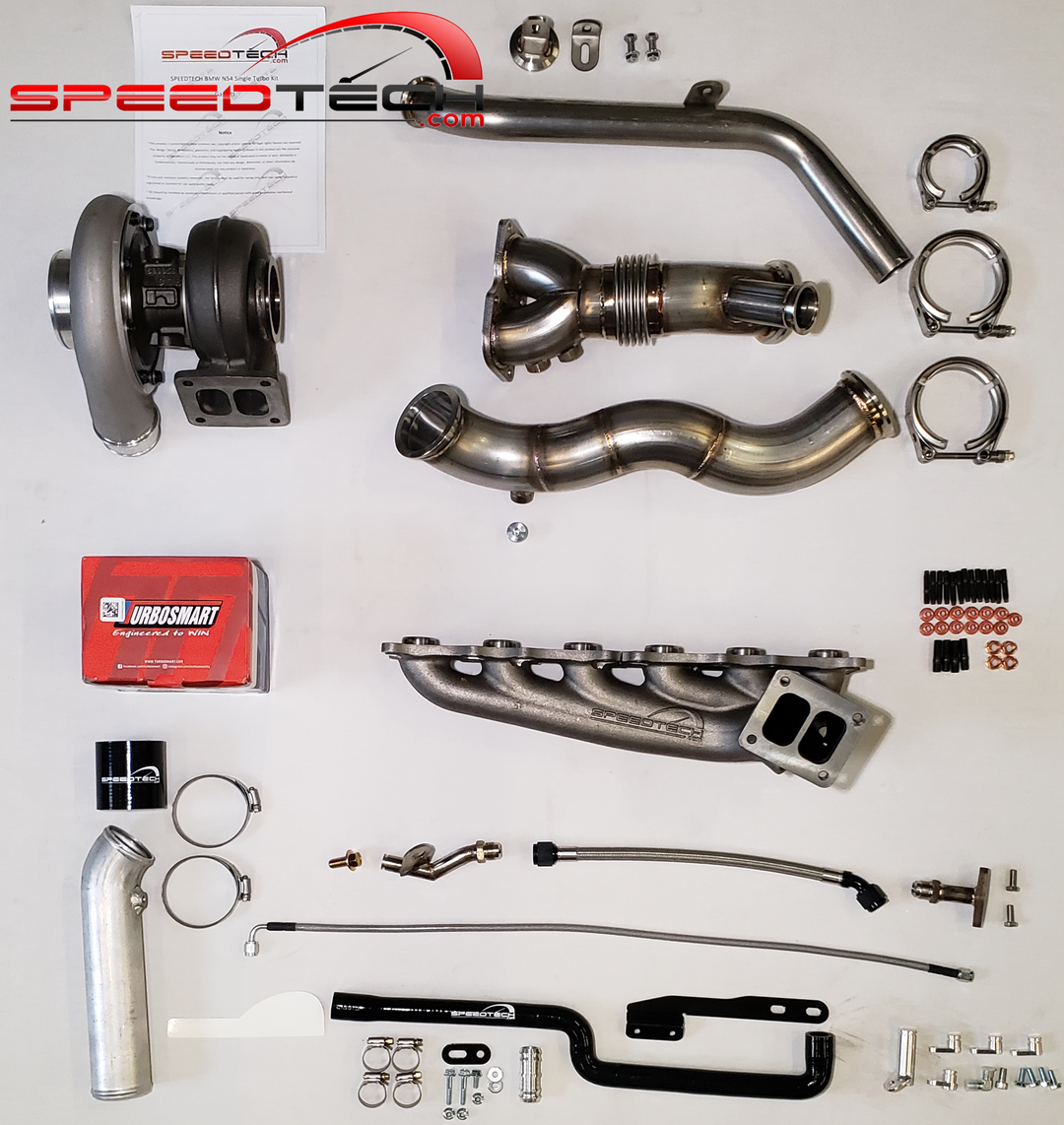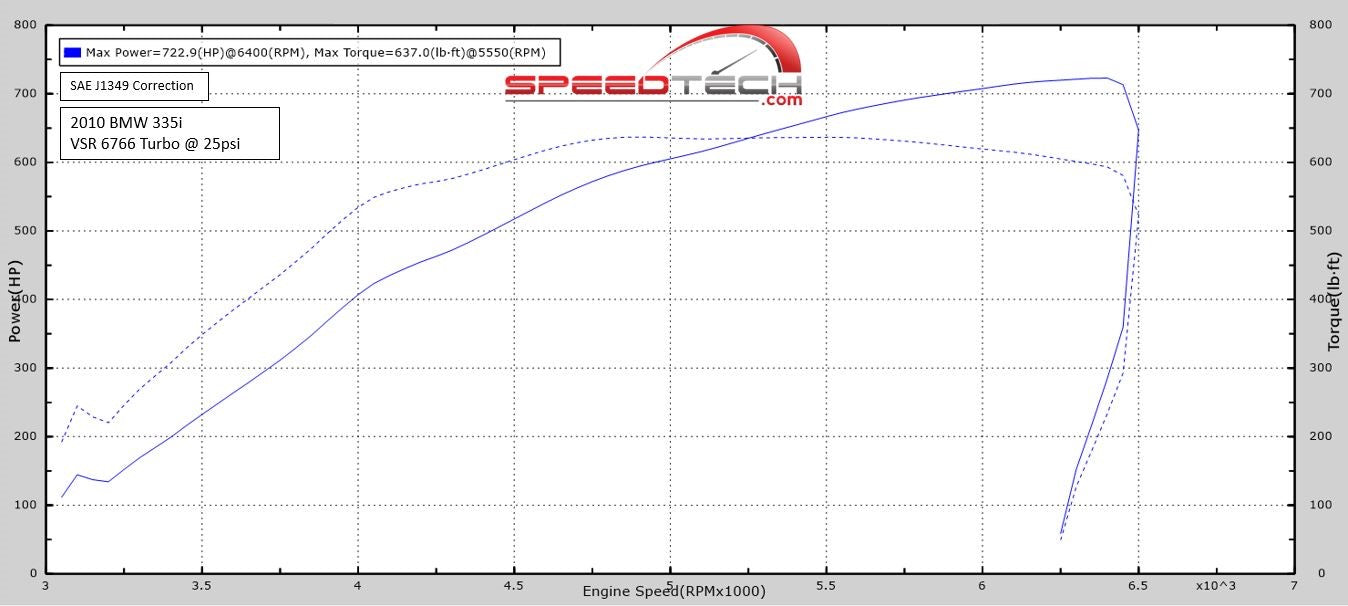 Vehicle configuration: 2010 335i, Speedtech N54 VSR 6766 turbo kit with Speedtech Port Injection. Boost set at 25psi. 722whp, 637wtq, with room to grow.